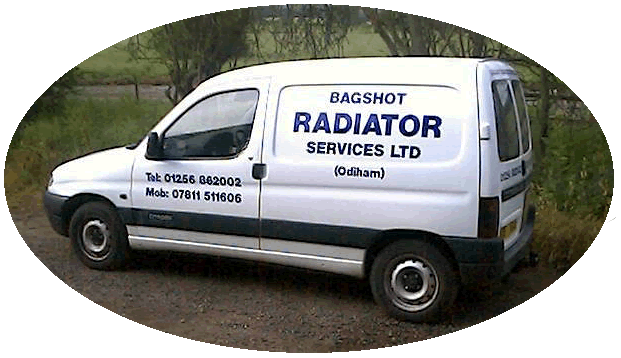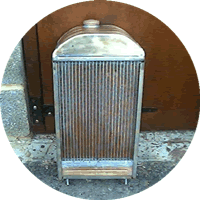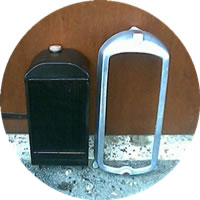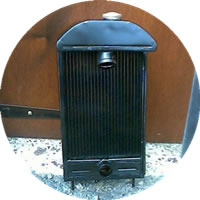 Call us on 07817 847644
Bagshot Raditor Services
Bagshot Radiator Services LTD is you one stop radiator repair specialist offering radiator repair services for Hampshire and surrounding areas. We do specific customer design work, Radiator Leak Patching, Radiator Servicing, Complete Stripping and rebuild of radiators and Radiator Pressure Testing Please contact us regarding any work you require assistance with by phoning our engineer on 07817 847644


Who are Bagshot Radiator Services ?
Bagshot Radiator Services is a professional automotive radiator repair specialist located in Odiham, Hampshire. Our expertise and techniques have been carefully designed to cater for every customer and their specific requirements of radiator repair. We understand that each customer has their very own particular needs and we like to support customers however we can.

We offer a quality workmanship and great customer service for radiator repair services on all makes and manufacturers of radiators. We also offer a custom-built specialist repair service for radiators other people are not able to repair. We are a radiator repair specialist.


Bagshot Radiator Customer Repair Service
Over the years we have built a great reputation for our knowledge of custom-built radiators and satisfied many specialist customers. These custom-built radiator systems require advanced care and attention during any restorations or repair processes so we are happy to consult with you on any radiator repair enquiries you may have. Radiators are an important part of any automotive engine cooling system and all our quality of work reflects our great understanding of the importance of a efficient radiator cooling system for your vehicle. Remember you should treat your car as you expect to be treated yourself !!


Bagshot Radiator Services include:
Radiator Leak Repair
Patching Radiator
General Servicing
Stripping and Rebuild of Radiators
Radiator Pressure Testing
Custom Radiator Repair


We have all the specialist equipment required to carry out all radiator repairs and pressure testing equipment for pressure testing your radiator after the repair or restoration is complete.


How To Contact Us
All Enquires for radiator repairs are welcome. No matter what your radiator problems are contact us and we will be happy to help you with you radiator repair !!

Phone Enquiries: Mobile: 07817 847644 or 07811 511606

Post: Bagshot Radiator Services, Unit 18, Stapeley Manor, Long Lane, Odiham, Hampshire, RG29 1JE